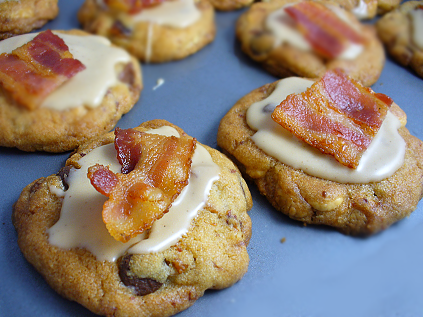 That is fucking bacon on a fucking chocolate chip cookie.

Andrea at Never Bashful With Butter has been experimenting with foods that bacon can enhance--or, rather, trying to find foods that bacon cannot enhance, a much greater challenge. Inspired by the maple bacon bar donut at Portland's Voodoo Doughnut and Mo's bacon chocolate bar by Vosages, she concocted a recipe for the simultaneously weird and mouth-watering baked goods pictured above.

Recipe, more pics, and commentary here. I can't wait to give this a try.